MTC has Inbound Call Centre Vacancy Opening! Basic of R4500pm - Johannesburg
Saturday, 2 April 2016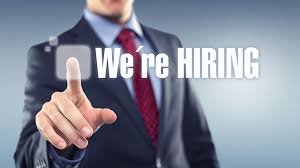 Item details
City:
Johannesburg, Gauteng
Contacts

Mark Reeken
Item description
There is a great opportunity for the successful candidate within our call centre; we don't require any work experience so anyone may apply. Our offer comes with great benefits for permanent employees, so apply today to be part of this great fast growing company!
CALL CENTRE AGENT JOB DUTIES:
•Obtaining client information by answering incoming phone calls, interviewing the client then verifying the client information.
•Establish policies by entering client info and confirming pricing.
•Explain procedures to clients.
•Study new information on product descriptions.
•Maintain and improve quality results by adhering to standards and guidelines.
REQUIRED SKILLS:
•Verbal communication capabilities.
•Good command of English.
•Good Telephone etiquette.
•People skills.
•Professionalism.
•Multi-Tasking capabilities.
•Attention to detail.
REMUNERATION:
•R4500 with good incentives and benefits to be discussed upon signing a permanent contract.
APPLICATION AND CONTACT DETAILS:
•To process your application for this position please forward your CV/RESUME to applications@macrotelecommunications.co.za for further details you may also contact us weekdays on 011 480 4878 from 9am to 4pm.