Community-based Project to Uplift Communities - Johannesburg
Wednesday, 24 February 2016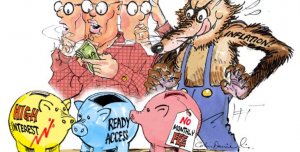 Item details
City:
Johannesburg, Gauteng
Contacts

Rodney Spray

0823015482
Item description
We are a community of people who have a dream of seeing people's lives changed drastically. We battle against poverty, injustice, inequality and have a solution for social upliftment, morals and self-worth. Uplifting the communities in our beautiful country in a positive way.



The Chinese proverb says:

"Give a man a fish and he will eat today. Give him a fishing rod and teach him to fish and he will eat every day."



We are a community who give selflessly to people we have never met and each does the same. Along the way there are Financial rewards but the greatest reward is seeing everyone become a winner. No-one loses.



Become a member for Free. No Joining Fees. No Monthly Subscriptions. No selling. If you can and want to make a difference whilst being rewarded financially, contact me today.

"You snooze, you lose." Drop me an e-mail right now and I will respond by sending you all relevant information. You won't regret. If you fail to take this next step, you will one day regret passing this wonderful opportunity to make a difference by.



I am waiting for your E-Mail, sms or WhatsApp messages.



I do not respond to a Please Call Me. Will not call you back but you may call me.



Rodney Spray



Making a difference towards a better future!