Free junior rugby academy - Johannesburg
Monday, 28 December 2015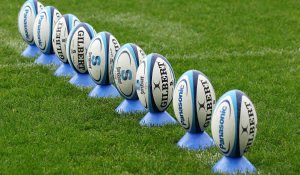 Item details
City:
Johannesburg, Gauteng
Contacts

Katlego
Item description
A new nonprofit rugby academy for kids in Alexandra ages 10 to 16 is being developed.

The aim of this initiative is to provide an outlet for kids and teens to learn the sport to help keep them out of trouble and involved in a sporting activity. The sessions will be run safely, and contact sessions will only be held with a medical practitioner present. The coach is BokSmart certified to coach rugby in the Golden Lions Rugby Union region.

If interested, respond to this ad with the following details.
- Full name
- Age
- Your contact details
- contact details of parent or guardian.

No prior experience of the sport is required. Training sessions will be based on knowledge level.