Career pioneers - Johannesburg
Friday, 26 October 2012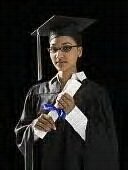 Item details
City:
Johannesburg, Gauteng
Contacts

career developent plan

011 331 7179
Item description
We intend to reach grade 10,11 and12s and get them involved in the career development plan and, the students guidance and counseling, this will help them know exactly what they want to do when they leave school, this will help then to avoid taking gap years, and changing career choices when they already studying, resulting in a waste of time and money and also dropping outs…and we sure that this will also increase the pass rate in varsities but especially in grade 12 because this will give the students a clearer picture of the field they want to get into, and if they really like it they're marks at school level will also increase.
3.1 Keys to success
Having qualified teachers guiding the students through the correct choice of study
Having good recourses that they students can use and referee to.
Having a face book page for students to comment to about the school
In future having a on line teaching session whereby students can learn from home through their computers
Having qualified and well trained stuff for the student guidance and counseling

4.Vision
Our vision is to see more students attending these classes, learning and knowing more about the career choice they want to do in tertiary, we hope that C.D.P (career development plan) being recommended by many institutions that students should attend while they are doing their grade 12 year or even grade 11 or 10, increase the pass rate between schools and varsity/college. We intend also to have an online teaching centre for other alternates of reaching us, and our biggest vision is going national and international. And helping students especially the disadvantaged with personal issues which is affecting their studies through our free counseling sessions from the student 'guidance and counseling'
The career development plan will allocate counselors and teachers who were or are also lectures at tertiary institutions, these teachers will be the ones deciding what to teach about and how, because they are the ones with the experience, but making sure that the do not miss the aim of the school or move away from the subject matter. We will rent classes from schools which will help us with facilities.
The start-up section below will project how we intend to use our resources and budget to establish this project and run it successfully
In the career development plan your career is our priority, and for you it is called 'learning before mistakes'
4.1 Aim
The program is designed to ensure maximum levels of self-growth and personal development, and also to extinguish the stereotype of student resenting subjects like mathematics and science as being subjects of the clever or some might say "nerds", and start including them in their subject choices.