Laser engraving & cutting machine series - Johannesburg
Thursday, 12 November 2015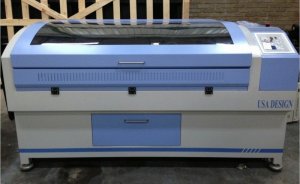 Item details
City:
Johannesburg, Gauteng
Contacts

rose

0787085890
Item description
This machine can engrave and cut any imagination from an excellent designer. It can draw an emotional emoji on the material.
Best seller in South Africa: working table size 1.3mx 0.9m, easy to operate, low cost, safety use in any room, Best price, Best quality, Best before and after sales service. Free training and installation. 12 months guarantee. Covering most materials you can find in the market. Need visit warehouse in JHB? Enquiry now and you will get the right machine. 124 Koornhof Road Meadowdale Germiston RSA . Contact: Rose 0787085890 rosefoulkesa @ gmail . com to confirm the index and price of each product.
Laser Cutting and Engraving Machine 1309 index:
Laser cutting and engraving machine is multifunctional laser equipment. Cutting and engraving is its two main functions. It is regularly used in such industries, like advertising, craftwork making, mold making, toy manufacturing, etc.
The laser cutting and engraving machine is American advanced design. It can cut and engrave on non-metal materials such as bamboo ware, wood planks, coconut shells, paper, organic glass, double color boards, acrylic, marble, jades, crystal and more. Characters and images also can be engraved on cylindrical objects, like cups, writing brushes, pen holders, and trophies.
Characters of Laser Cutting and Engraving Machine
1. Laser cutting and engraving machine utilizes hyperfine cutting technique, which ensures that the machine has features of high precision and smooth cutting.
2. Equipped with automatic lift table, the machine can process work piece whose maximum height is 210mm.
3. Rotating unit is optional. With it, our laser cutting and engraving machine can work on cylindrical objects.
4. With a built-in USB interface and high-capacity memory, the machine can save multiple files at the same time. Furthermore, the machine also can work in offline state, which is convenient for mass production.
5. A high quality water cooler is equipped in our laser cutting and engraving machine. This ensures stable output power of the laser, and prolongs service life of the machine.
6. Two sets of software, ACE and Print Driver, are given as gifts. ACE can input BMP, PLT and other format files, then edit and output them. Print Driver can directly output many format files in Windows system, like Photoshop, CorelDraw, Word, AutoCAD, etc.
7. Other application software under Windows is not provided.
Parameters of Laser Cutting and Engraving Machine
Laser Speed: 2400MM/S
Laser tube: 130W
Motor : Panasonic servo motor
Cutting Thickness: 30MM Plastic. 16MM wood
Free installation and training. 12 months guaranty.
Feature Equipment are the manufacturer in Laser Engraving And Cutting Machines. Cnc Router. Plasma Cutter. Water Jet Cutting. and other Cnc Cutting machines.
Different prices of the machine come from different main parts, parts optional.
Deliver and mechanical serve to neighbor countries.
Contact Rose office in Germiston or agent in your place.