Hand raised African grey parrots ready for their future companions - Johannesburg
Thursday, 17 May 2018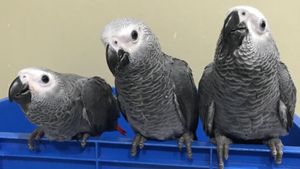 Item details
City:
Johannesburg, Gauteng
Contacts

Alexandre
Item description
All of our birds are treated equally and with the upmost respect and care. We believe that the way you raise your young determines the way they will behave in the future. We take pride in what we do, ensuring the quality of parrots we breed and raise are always up to expectation.
All birds are sexed. They come with DNA test, Birth Certificate and are well raised and socialised.