Flow bins 1000 Litres - Johannesburg
Wednesday, 11 April 2018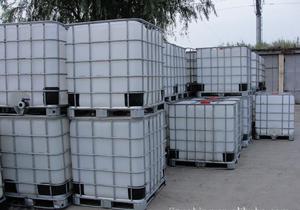 Item details
City:
Johannesburg, Gauteng
Contacts

Merwe
Item description
These tanks are fantastic for the
storage of most liquids and have only had a food based products in them.
1000 Litres IBC tanks, water tanks or flow
bins in excellent used condition.
They have been rinsed out already and are ready to be used.We also have brand new
bins that are prefect for any other use.
1000 Liters
height +- 1.2m
width +- 1 m
weight +- 60kg
top cap +- 15cm

1500 Liters
height +- 1.8m
width +- 1.5m
weight +- 90kg
top cap +- 22.5cm
Place your order with us for same day collection.