Unisa accounting and economics tutorials - Johannesburg
Tuesday, 11 July 2017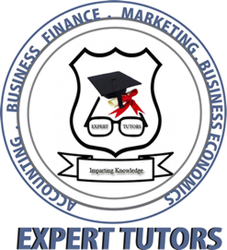 Item details
City:
Johannesburg, Gauteng
Contacts

Thandekile Zikhali

0631228452
Item description
Expert Tutors offers one on one call-in and call-out private tuition and assignments and F1 Concessions assistance for IGCSE, AS and A Levels, UNISA, WITS, UJ, MANCOSA, REGENT, CTI, MGI, BOSTON, DAMELIN and other Colleges from Certificate to Masters Levels
POSTGRADUATE AND MASTERS LEVEL
Economics for Managers (PBA 4801)
Accounting for Managers (PBA 807)
Decision Support Systems for Managers (PBA 4804)
Financial and Management Accounting (MBL914-N)
Economics and the Global Business Environment (MBL916-Q)
Strategic Financial Management (MBL922-N)
Advanced Financial Management (MBL93E-V)
Advanced Financial Systems (MBL 93F-W)
NB: All module codes used are for UNISA SBL only
HIGHER CERTIFICATE IN LAW
ENN103F- English for academic purposes

FINANCIAL ACCOUNTING
FAC1501-Introduction to Financial Accounting
FAC1502-Financial Accounting Principles, Concepts and Procedures
FAC1503-Financial Accounting for Law Practitioners
FAC1601-Financial Reporting
FAC2601-Financial Accounting for Companies
FAC2601- Group Statements
FAC3701- General Financial Reporting
FAC3702- Distinctive Financial Reporting
FAC3703- Specific Financial Reporting
FAC3704-Group Financial Reporting
MANAGEMENT ACCOUNTING
MAC2601-Principles of Management Accounting
MAC2602-Management Accounting 2
FIN3701-Financial Management
TAXATION
TAX3702 -I individual Tax
TAX3701 - Company tax
ECONOMICS
ECS1501-Economics 1A
ECS1601-Economics 1B
ECS2601-Microeconomics
ECS2602-Macroeconomics
ECS3701-Monetary Economics
ECS3703-International Finance
ECS3704-Public Finance
MATHEMATICS AND STATISTICS
DSC1630- Financial Mathematics
STAT1510- Basic Statistics

We also assist with ASSIGNMENTS completion at affordable rates.

Contact us on 063 122 8452, email: info@experttutors.co.za
NB. Module codes used are for UNISA
Other modules are available on request.
Expert Tutors "Bridging the gap between the learners and open distance learning"