Work And Study Programme For People Without Matric - Johannesburg
Friday, 23 June 2017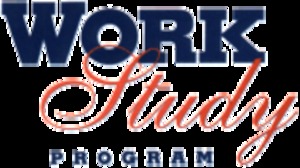 Item details
City:
Johannesburg, Gauteng
Contacts

Nelson

0658289646
Item description
Unemployed Youth Who Are Now Looking For Study Program To Improve Their Skill Both Theory And Mostly In-Practice Areas
Should You Wish To Apply For The Learnership?
Requirements Are:
•Capability To Perform English With All Of Its Aspect
•The Ages Should Be Between 17 to 28 Years Old
•You Are A Full-Time Unemployment
•Candidates With GRADE 10
This Actually Is A 24 Month Study Program Those Successful Learners To Participate Within Internal Audit Territory Of The Bank To Learn Thoroughly Anything That Relates To Internal Auditing Area.
Available Program:
However, The Learning Process Is Only Conducted Once Successful Learners Are Not Doing Either Their Formal Or Informal Training Activity. Unemployed People Without Metric Who Successfully Want To Join The Study Program Will Be Obliged To Sign The Contract Not Only For The Program But Also Fix Term Employment Within 24 Month.
Although Each Of Learner Get No Salary Within The Contract, But They Will Gain Allowance From The Study Program Of About R8 900 Each Month And For Each Duration.
At One Time You Successfully Complete The Program; You Are Allowed To Have Accredited National Certificate For Internal Auditing.
The Requirements Aside, Unemployment Matriculates Should Undergo These Following Checks:
•Confirmation For The Qualifications If Any
• RED (Register Of For Employees Dismissed) Checks
•Both Check For Criminal Record And Credit
•Another Check For Work Permit / Citizenship, And Previous Employers' Reference Check If Any.
Be Sure To Apply Online For This Opportunity Before Closing Date On July 31 2017.
NOTE: Those Who Receives Contact From The Official Before Or By July 31st 2017 Are Considered As Successful Learners.
HOW YOU APPLY?
Send CV To bookmeforlessons@gmail.com Or Contact Nelson 065 828 9646 To Inquire.