Looking for Fashion Models for photosho on TFP Basis - Johannesburg
Tuesday, 7 February 2017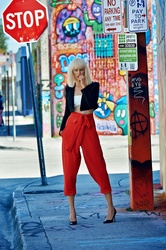 Item details
City:
Johannesburg, Gauteng
Contacts

Noni

0710231109
Item description
I'm a fashion designer and I recently just completed my fashion collection. In the next week and a half I'm organising a photoshoot and I'm looking for two female fashion models looking to build their portfolio. I'm looking for attractive female models age 18-26 years, dress size UK 6 to 12, must be healthy looking in good physical shape, preferably with natural long hair.
The agreement of the shoot is on TFP basis so only models looking to do the shoot in exchange for pictures to build their portfolio need apply! No payment! If interested please reply with your latest professional pictures to nontokozo.ngonyama@gmail.com.