Reality Marketing and Advertising Solutions - Johannesburg
Wednesday, 1 June 2011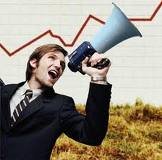 Item details
City:
Johannesburg, Gauteng
Contacts

Denny

0738078692
Item description
Reality Marketing and advertising solutions provides business to business (B2B) and professional service companies with realistic strategies to increase sales and decrease marketing costs. We provide you with big Ideas tailored to your budget.
From strategy right through to execution of your marketing tactics, Reality can assist you in achieving your objectives with minimal stress and fatigue.

Reality Marketing delivers expertise across the entire marketing mix, providing strategic advice and implementation. Reality provides professional services and business to business companies with brand communication disciplines and processes previously only available to, and affordable for, any corporate size company.
The bredth and skills amalgamated in the flexible structure of Reality Marketing and advertising solutions is unrivaled in the South African market place.
STRATEGY MARKETING SERVICES:
Market Research
Product Development
Market feasibilty studies
Branding Positioning
Creative Strategy
Marketing Plans
Marketing Audits
Communication Audits
Media Planning.

"Turning perceptins to profits"