Business opportunity (No franchise fees involved) - Johannesburg
Wednesday, 26 October 2016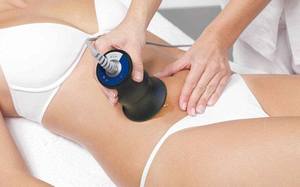 Item details
City:
Johannesburg, Gauteng
Contacts

Angelique

0822561924
Item description
b>A business opportunity with full start-up support and training
b>
Many<b> dream </b>of owning their own business but not many turn this dream into <b>reality.</b> With The<b> DIVA Slimming and Aesthetics Centre</b>, you get the professional help and support to guide you through the full start-up process to own your own slimming and aesthetics salon. Should you decide to partner with us, we will provide you with all the training, support as well as the equipment needed to start your own salon.

The DIVA Slimming and Aesthetics Centre business model has been tried and tested against the current market demands and challenges, thus providing you, the new business owner, with all the research and insight that takes years of experience to accumulate.

There are a number of business options to choose from and pricing structures to fit your needs. All of our business packages come with full cosmetology training as well as training on the use of the liposuction machine. All the business packages include the liposuction machine within the price and after the training is completed, your salon will be ready to start generating revenue!<bb>

Package <b>Silver Diva for just R300 000 </b>– is the most popular package, mostly due to its affordable price. This package is suitable for those people who are planning to open a small home based business (a salon with 1-2 employees). The training course is only 2-3 weeks, and it includes basic theory of cosmetology, use of cosmetic devices, liposuction machine and products in cosmetic practice.
Package<b> Gold Diva for R600 000</b> will provide training at an advanced level 3-4 salon employees. The practical training course at an advanced level of cosmetology will take 1 month.
Package <b>Diamond Diva for R1 200 000</b> offers you a complete turnkey solution – a large scale salon with 5-6 employees, professional training on skincare, exclusive machine cosmetology techniques, and beauty and cosmetic products.

Please ask for Angelique regarding the packages.